BEST ON LEADERSHIP IN CROSS-CULTURAL SETTINGS
"In all this work Mr. Merry and his company have provided IWMI with the highest level professional services in the area of leadership development. His personal style, as a trainer/coach/presenter, has received top ratings and feedback from participants from every session that I have seen. In short, I rate Philip Merry among the top ten percent of consultants I have ever worked with, and the best on leadership issues in cross-cultural settings."

Prof. Dr. Frank R Rijsberman – Director General, International Water Management Institute
PHIL MIRACULOUSLY TURNED THEM (15 BOARD CHAIRS) AROUND
"I recently contracted Phil to facilitate a 2-day strategic retreat for a multi-cultural conglomerate of highly eminent individuals having independent and often divergent views of their collective roles and responsibilities. Against some early dissension among the group Phil miraculously turned them around and was able to have them engaged and constructively focusing on the substance of the retreat. The product will be a landmark and all expressed their pleasure with the way the retreat was handled and the superb job done by Phil."

Dr. Meryl J Williams – Executive Officer, Future Harvest Alliance Office of the CGIAR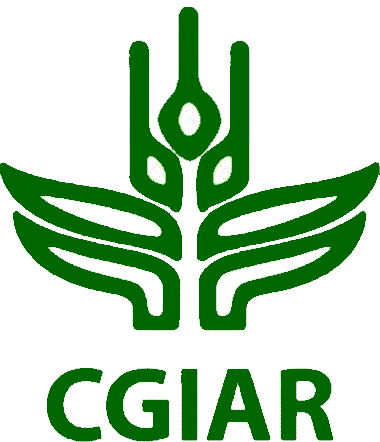 MAKES MISSION IMPOSSIBLE HAPPEN
"Philip Merry is not just an ordinary instructor for some training courses but an artists or magician who makes his mission impossible happen – to teach the joy and sorrow in cross cultural scene and how to do it better and interesting, to develop a programme by working together to meet a change and challenge. For a lot of Japanese businessmen at the international business scene P Merry will be a good help at the good times and bad times!"

H Tsukamoto – Project Manager, Reuters Japan
SKILLED FACILITATOR
"Philip is skilled both as a facilitator and as a trainer, and I would have no hesitation in recommending him to other organizations."

David Ayre – Director, Personnel, Pepsi-Cola Asia Pacific
EXTREMELY GOOD AT UNDERSTANDING CLIENT'S NEEDS
"Philip is extremely good at understanding his clients' needs, and an excellent trainer. His lectures are always interactive and practical, which increases the learning for the participants. He as well as his associated trainers, are all very good at counseling and always get high scores from the participants."

Marit Ingholm – Head of Global Management Training, Jotun
I CAN ALWAYS TURN TO HIM FOR CROSS-CULTURAL TEAM BUILDING AND LEADERSHIP
"I have known Phil Merry for a long time now – Phil is an extra-ordinary consultant, trainer and most importantly partner, who has the gifted ability to establish rapport and win trust with diverse audiences right away. His forte is cross cultural teambuilding, leadership and management education and assessment and development of senior level managers. I have worked very closely with Phil over the years and feel I can always turn to him in any of the above areas or indeed for coaching or counseling even top managers in very difficult situations."

Shahruhk Marfatia – Former HR Manager Singapore , Nokia
OUR WOMEN ALWAYS LEAVE FEELING INSPIRED
"Training delivered by Phil is always challenging while also fun. Our participants leave happy but with specific career goals too. I believe he is especially suited for working with the complexities of multi-cultural groups; he also know how to raise sensitive gender issues in a fruitful way. He communicate a firm commitment to equality and to the promotion of women's empowerment. Our women always leave feeling inspired."

Vicki Wilde – Leader, Gender & Diversity Program, CGIAR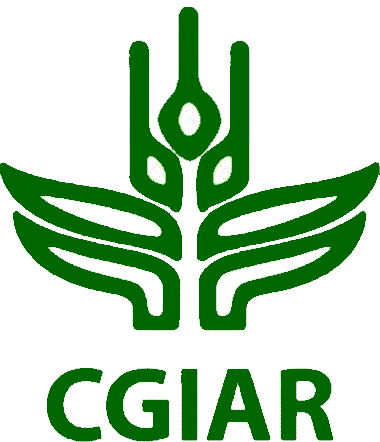 THE MOST POPULAR AND RESPECTED COURSE ON OUR MBA PROGRAMME
"I am very pleased to be able to write a reference for Philip, who runs a course on this MBA programme on "Managing People – Empowering Others for a Change". Philip has made this into one of the most popular and respected courses the whole of the programme, and it performs an important function in introducing participants to a way of thinking about management which is for many entirely new and exciting. Our programme in International Business recruits students from all over the world, and typically with differing expectations and educational and professional backgrounds, from relatively recent graduates to experienced managers and entrepreneurs. Philip takes on the task of convincing them that this cultural and ethnic diversity is a major asset, from which they will learn for the rest of the duration of the programme, and furthermore that understanding and valuing such differences holds a key to
future management and business success. In this he is remarkably successful."

Gill Coleman – MBA Director of Studies, University of Bristol, UK
KIND, PASSIONATE AND SENSITIVE TO DIVERSE CULTURE
"Philip Merry was employed by Philippine Rice Research Institute (PhilRice) to facilitate our Team Leadership Building activity. Philip is kind in nature, spoke with passion, communicated effectively to everyone, sensitive to the diverse culture of participants, and bringing much attention to details of relationships within the project structure and process. He was pleasurable tot talk and work with, and everybody felt important in the ream building activity. He was fair and just, giving equal opportunity to every participant. He was worried, felt concerned, and helped participants to learn and interrelate with the big group effectively regardless of culture, social standing, and rank in the organisation."
Roldan C. Paraguison, PRISM Project Coordinator, PhilRice, Philippines
STILL TALK ABOUT THE MAGIC THAT PHIL WAS ABLE TO WEAVE
"Phil was the orchestrator and educator for our Global Leadership Programmes responsible for 6 events for over 200 people, held in Singapore, Tokyo, Shanghai and Istanbul. He was the anchor of the programme and was responsible for building a constructive climate where people felt comfortable to contribute. We had representatives from Germany, US, UK, France, Holland, Sweden, Brazil, Mexico, Venezuela, China, Japan, South Korean, Indonesia, Malaysia, Singapore, Thailand, Philippines, India, UAE, Tunisia, South Africa and Turkey. Phil received very strong and positive feedback on his ability to build rapport and connect with people, regardless of cultural background. He had a particular skill bringing people together, and inspiring them around the topic of leadership in a way that crossed cultures. Many of the participants
still talk about the magic that Phil was able to weave during the programme, and the
impactful memories they have of him speaking."
Penny Lee, Senior Manager Corporate OD, Boehringer Ingelhim
STRONG FRONT OF ROOM PRESENCE
"In addition to being a great speaker and educator, Phil has a wonderful way of establishing his credibility with the group while also building good relationships. Phil's strong front of the room presence, speaking skills, deep global experience (working in nearly 60 countries), good relationship building and listening skills, intelligence, and comfortable manner not only help participants relate to him but create a safe environment for learning and raising challenging questions."
John A. Malitoris, Executive Director, Duke Corporate Education
ENORMOUSLY INSPIRING TO 300 PARTICIPANTS FROM 15 COUNTRIES
"Philip Merry was our keynote speaker at our South-East and Asia Management Conference where he was giving an enormous inspiring speech and workshop facilitation to an audience of 300+ participants from more than 15 countries across South-East Asia on "Empowering People". Philip gave us practical examples and hands-on advice on the benefits of empowerment and in demonstrated to us areas where it can lead to superior results that helped our organisation to move forward in successful collaboration."
HR Manager Andreas C. Bieringer African Oxygen Ltd.
RESPONDS TO UNFOLDING LEARNING NEEDS
"Philip can work within a training structure, but is very comfortable and uniquely skilled in experiential learning; he builds timetables around participants' needs, and helps people face the realities of their own interaction and organizational blocks. He has the confidence and flexibility to respond to the unfolding learning needs of participants when required, rather than rigidly sticking to a timetable."

Micheal Bickel – Training Manager, UNICEF
HELPED BRING US TOGETHER IN A WAY THAT WAS TRULY NOVEL
"My sincere appreciation and thanks for all your hard work and really superb facilitation of our branch retreat. I was pleased and impressed to have someone so thoroughly comfortable in leading the group to points of learning, and watching how it all unfolded so well! Through your dexterity and skill, you helped us to navigate to what I think was a widely shared feeling of satisfaction and appreciation for a job well done.
​
You helped bring us together in a way that was truly novel and that has helped us on our way."
​
Steven Stone - Chief Resources and Markets Branch, Economy Division, UN Environment